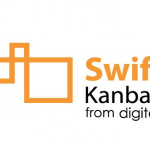 SwiftKanban
¿Qué es SwiftKanban?
SwiftKanban is a powerful and intuitive Kanban software to help you manage Lean and Agile initiatives by combining powerful visualization with Lean Analytics and ease of use to offer the best capabilities of Kanban Team, Enterprise / Portfolio Kanban and Scrum / Scrumban at all times.
For all agile marketing teams, or human resources, purchasing, legal teams, or for software / project management / agile IT teams,
SwiftKanban
is the best Lean / Kanban tool in any project and on any occasion.
Features and Benefits of SwiftKanban:
SwiftKanban is widely regarded as the most sophisticated Lean / Kanban based visual project management tool to manage a variety of processes in the company.

Your key differentiators

Highly configurable to support any type of business and technology and work processes.

Ability to model complex workflows, with multiple swimming lanes and specific hierarchies in each swimming lane.

The kanban skills of the portfolio allow the modeling of work hierarchies, including the tracking of dependencies of multiple boards.

The widest range of Lean / Kanban and Scrum metrics.

Available in SaaS and On-Premise versions.

Visualize your workflow and your work, define WIP limits, highlight problem points, help your teams with their daily tasks.

Complete support for the Scrum process that includes Sprint publishing and planning, Burndown and Burnup charts, time reports, Visual Sprint planning and management, and publishing.

Powerful capacity for teams that use Kanban for portfolio management, risk assessment, demand and capacity analysis and delivery forecast based on risk and cost of delay.

Hierarchical wallet lane with exclusive automated progress reports from SwiftKanban, hierarchy of multiple card cards to define any type of work hierarchy, extensive detailed information and summary, and much more.

The widest range of Kanban tools / metrics, including delivery time analysis, performance, flow efficiency, blocking analysis, adjacency matrix and many others.
Características de SwiftKanban
Despliegue
Dispositivo móvil - iOS Nativo
Dispositivo móvil - Android Nativo
Industrias
concesionario de automóviles
Servicio de Mantenimiento / Campo
Software similares a SwiftKanban
0
Puntaje Total
0 comentarios